Pyrite Vintage Style Pendulum | Abundance and Protective Vibrations
Pyrite Vintage Style Pendulum | Abundance and Protective Vibrations
View Images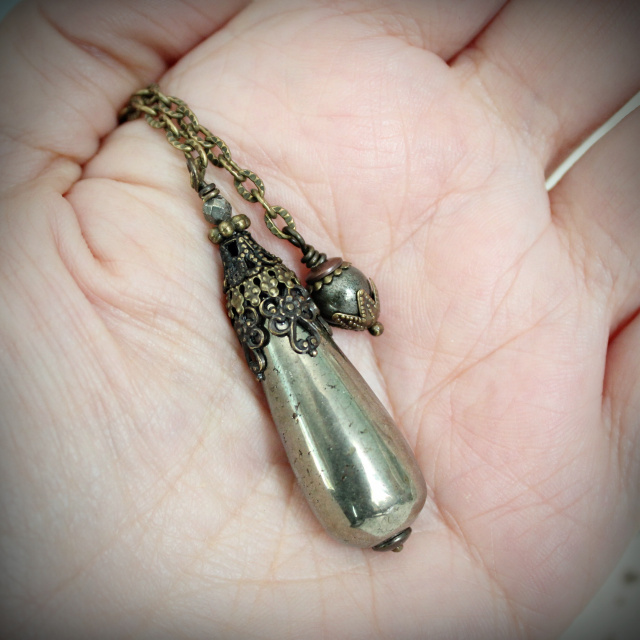 Price: $52.00
Availability: in stock
Prod. Code: PDM-PYT
Pyrite Vintage Style Pendulum
Abundance and Protective Vibrations
Pyrite, historically known as "Fools Gold," is a perfect balance between a gold and silver color. Finished in beautiful, vintage style, filigree detailing, this luscious pendulum is fine to the touch. The more you touch, the more you connect with its energies.

Pyrite is known to provide a shield against negative vibrations, enhance memory and protect against pollutants. While boosting energy, it also reduces anxiety and helps to remove mental blocks. A stone of prosperity, this shimmering mineral is believed to aid in manifestation and the attainment of resolution where it is needed.

This antique finish pendulum is the perfect balance between glimmer and subdued tones of silver and bronze. From top to bottom it measures at just over nine inches.

All Circa 1890 pendulums measure between 7 and 10 inches in length and can be held at any preferred point along the chain as feels comfortable for your reading.