Wooden Agate Pendulum for Grounding and Stability - Stone of Transformation
Wooden Agate Pendulum for Grounding and Stability - Stone of Transformation
View Images
Price: $58.00
Availability: in stock
Prod. Code: PDM-WOODAG-LF
Wooden Agate Pendulum for Grounding and Stability
Stone of Transformation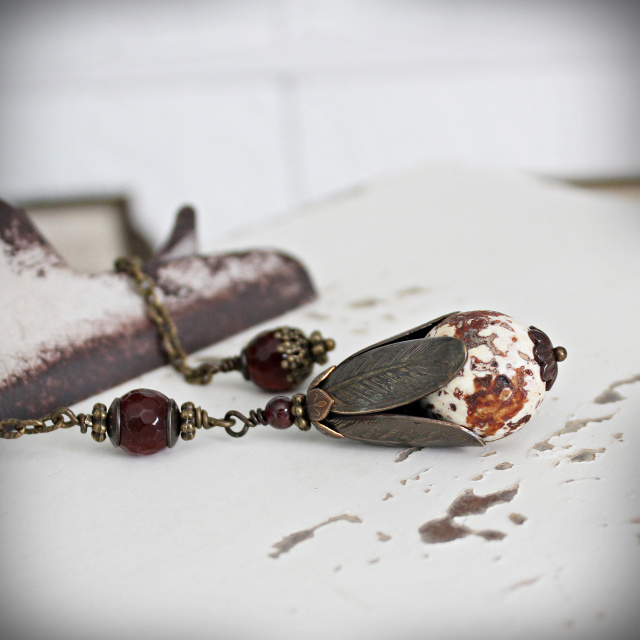 Metaphysically speaking, Wooden Agate, also known as Agetized Wood, is known as the "Stone of Transformation." It is a soothing stone, promoting calmness, stability and grounding. This stone helps remove negative influences, quells fears and anxiety, and encourages growth.

It is said to be calming on the nerves and to reduce worry. This rustic stone, with a soft, matte finish, is thought to remove obstacles, encouraging a feeling of stability and security.

Finished in an antique bronze, double leaf topper, this earthy pendulum features dark Red Agate beads and a single Garnet bead accent. At just over ten inches long, this rustic pendulum features a sizeable, 14 mm, matte finish, Wooden Agate and an 8 mm dark Red Agate at the top.

All Circa 1890 pendulums measure between 7 and 10 inches in length and can be held at any preferred point along the chain as feels comfortable for your reading.