Red Agate Pendulum with Turquoise Patina
Red Agate Pendulum with Turquoise Patina

View Images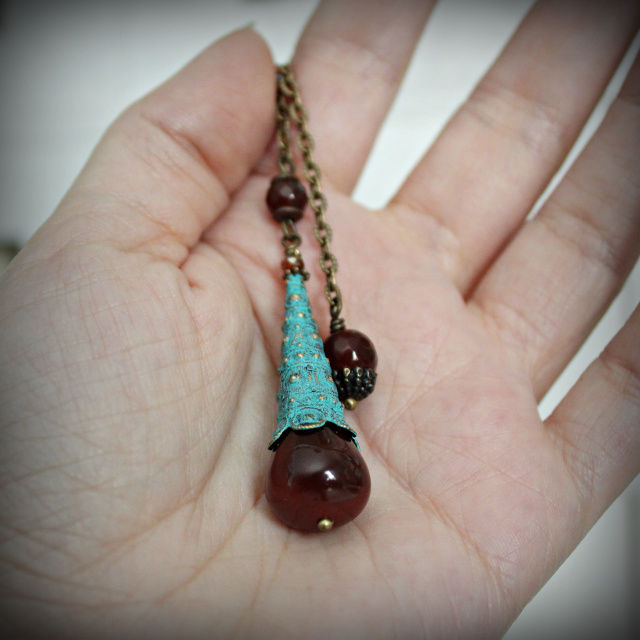 Price: $52.00
Availability: in stock
Prod. Code: PDM-REDAG-PT
Red Agate Pendulum with Turquoise Patina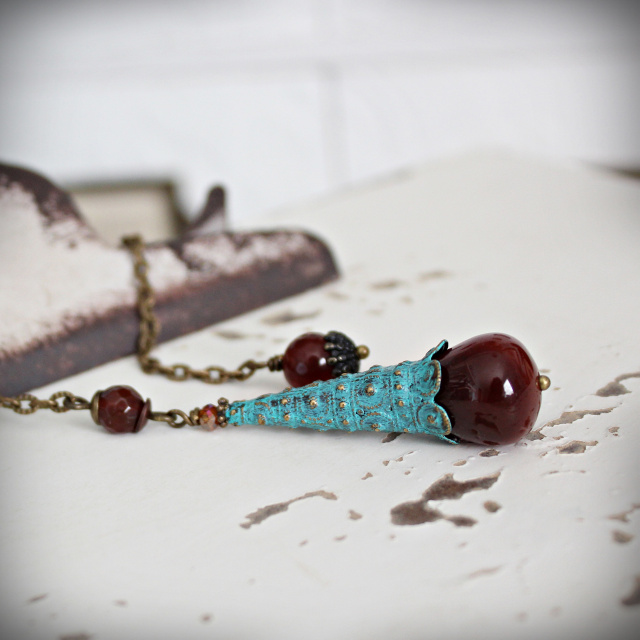 Red Agate is a Chalcedony stone which is known for balancing Yin and Yang, physical, emotional, intellectual and spiritual energies. Believed to eliminate negativity, this stone promotes calm and peace. You can use this stone to cleanse negative vibrations, for stress relief and to aid in relaxation. Agate is also believed to inspire a sense of connection on the spiritual realm.

Topped in an Eastern inspired, green patina trumpet cone, this vintage style pendulum is ten inches long, features two faceted, dark Red Agate beads and beautiful old-world detailing.

All Circa 1890 pendulums measure between 7 and 10 inches in length and can be held at any preferred point along the chain as feels comfortable for your reading.