Green Frosted Glass Lumina Earrings
Green Frosted Glass Lumina Earrings
View Images
Price: $46.00
Availability: in stock
Prod. Code: E-LUMINA03-GR
Green Frosted Glass Lumina Earrings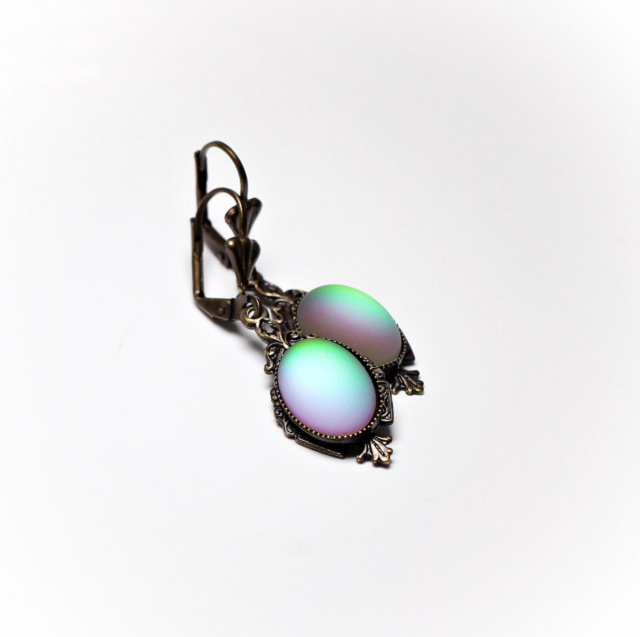 Frosted Czech green glass cabochons, with
directional color change effects, are set in old world Edwardian
style frames. These luminous stones prove so difficult
to photograph accurately as they capture the light so brilliantly.
They have a glow about them which is brilliant, yet
quite a bit softer in green than captured in the image.
When turned to the side they shift in colour
from luminous green to a soft lavender.
These mid-sized drop earrings measure 1 3/4 inches in length.