Clear Crystal Filigree Drop Earrings
Clear Crystal Filigree Drop Earrings
View Images
Price: $36.00
Availability: in stock
Prod. Code: EA008-A/BC



 


Aurora Borealis Clear Crystal Filigree Earrings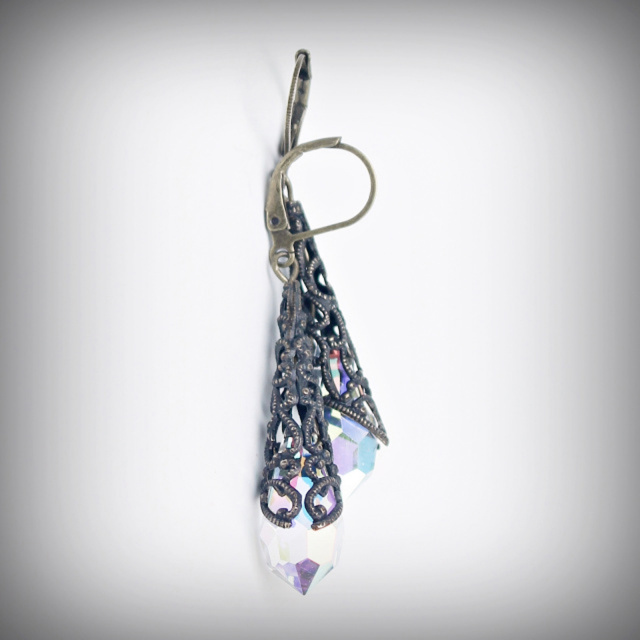 Our most popular earring for twenty plus years.
Encapsulated in delicate openwork filigree, these Preciosa crystals
with a shimmering aurora borealis finish, reflect all the colours
around, making this earring a must for any outfit.
Kevin, our sales manager, says if he was to wear earrings this would be the one!
But, of course, we won't let him. Sorry Kevin.