Feather Hair Barrette
View Images
Price: $32.00
Availability: in stock
Prod. Code: FET-BAR-AG
Antique Gold Feather Hair Barrette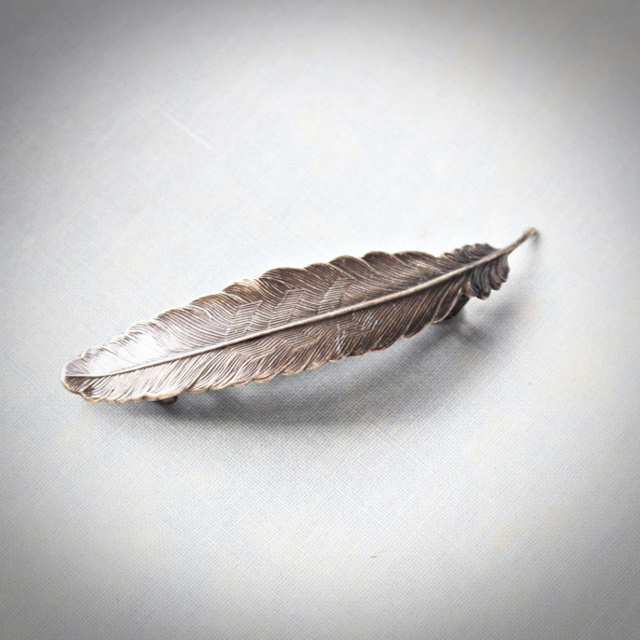 This classic feather hair barrette is finished in antique gold
and a clear lacquer for extra protection.
One of our most popular items for twenty years
our hair barrettes are the best in quality.
Starting with USA made pure brass each
barrette is hand soldered with lead free solder for that extra strong hold.
We use only made in France (not "French style") barrette backs
because they are the best in the world.
Many of our customers have enjoyed our barrettes for ten plus
years because our barrettes are made to last!