Long Jet Black Crystal Drop Earrings
Long Jet Black Crystal Drop Earrings

View Images
Price: $32.00
Availability: in stock
Prod. Code: E311L-JT
Long Jet Black Crystal Drop Earrings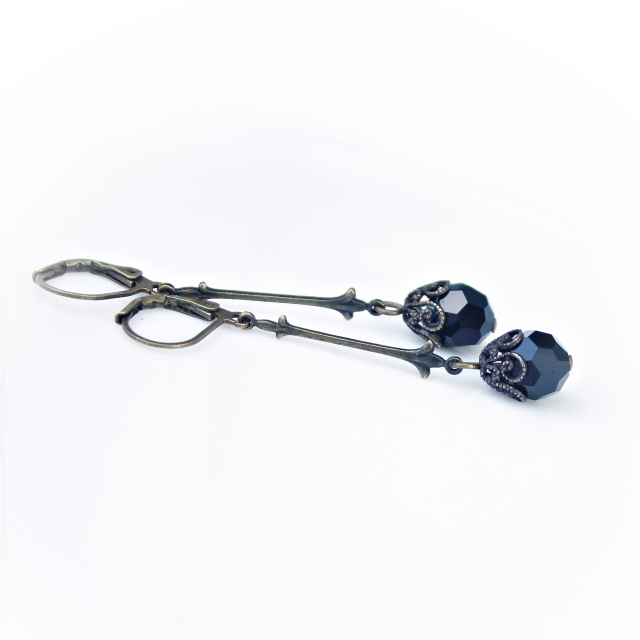 Another long, and slightly sexy, look from Circa 1890.
These earrings will pair well with a suit, a little black dress
or your favourite pair of jeans. Delicate, yet detailed
these earrings feature Preciosa Jet crystals, decorative
filigree caps and a fleur de lis connector.
These long crystal earrings measure 2 1/8 inches in length.