Lady Emily Small Burgundy Cameo Brooch/Pendant
Lady Emily Small Burgundy Cameo Brooch/Pendant
View Images
Price: $68.00
Availability: in stock
Prod. Code: LDY-EMILY-BUR-SM-LF
Lady Emily Small Burgundy Cameo Brooch/Pendant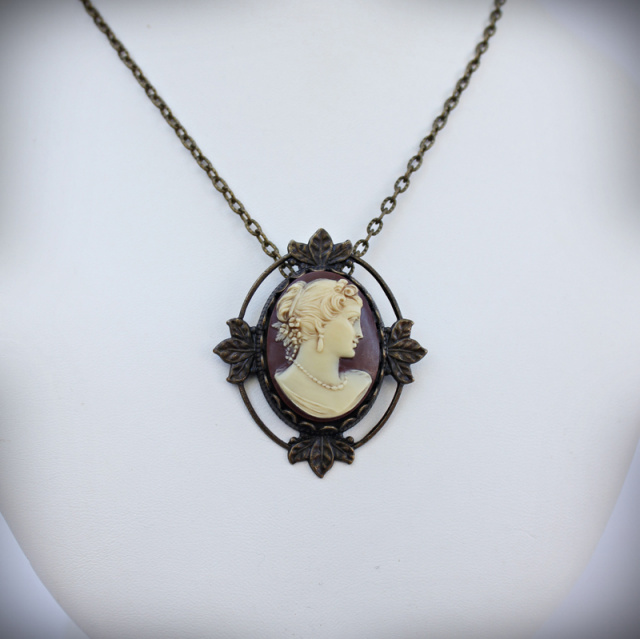 Expertly reproduced, this beautiful burgundy and ivory colored resin
cameo is set in an openwork, vintage style, leaf frame.
Shown here as a necklace, this cameo also doubles as a brooch
with its sturdy pin soldered on the back.

The cameo itself has been cast in resin and shows exquisite
detailing in the beautifully mastered profile and fine flowing hairline.
I only have a few of these rare reproduction cameos left and I've set
them in an heirloom style antique gold finish frame.


This beautiful cameo brooch measures 1 7/8 by 1 5/8 inches and
comes complete with a 16 to 19 inch adjustable chain.