Carnelian Earrings
View Images
Price: $34.00
Availability: in stock
Prod. Code: SPE03-MED-CRN
Carnelian Earrings in Vintage Style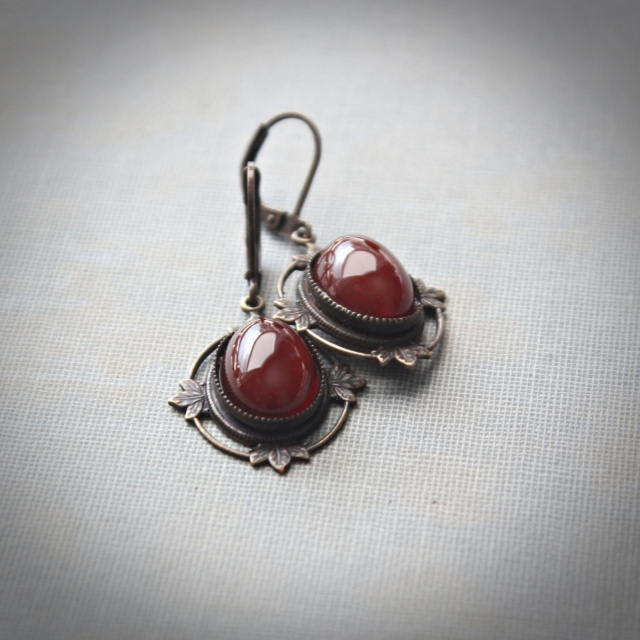 Yet another wonderful choice, these gorgeous and rich Carnelian
gemstone earrings are set in an antiqued openwork leaf frame.
These earrings measure 1 5/8 inches in length.
Carnelian ranges in colour from a light, brick-orange to
dark and rich burgundy, offering a glowing warmth. At Circa 1890
we carefully select, and match our Carnelian stones to ensure
they are within the deeper, rich and darker range.