Small Creamy Riverstone Earrings
Small Creamy Riverstone Earrings
View Images
Price: $32.00
Availability: in stock
Prod. Code: SPE02-SM-RS
Small Riverstone Vintage Style Earrings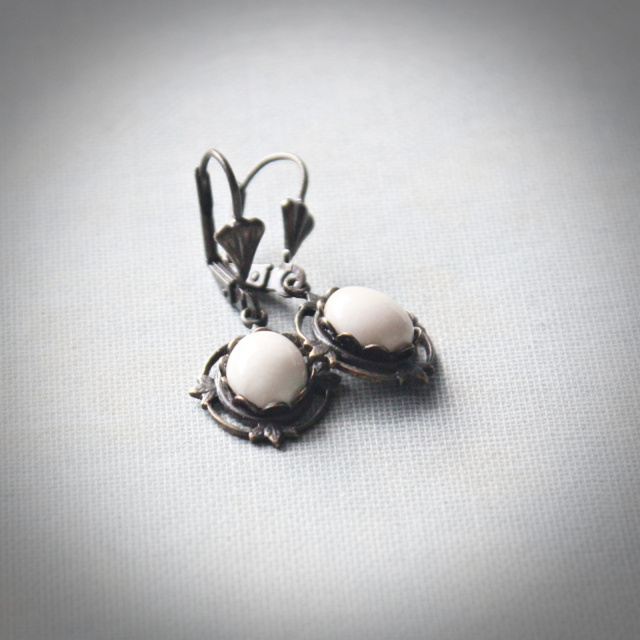 Another lovely colour option are these fresh and creamy
small Riverstone cabochon earrings in an openwork, leaf frame.
Available in three size options, this is our mid-sized earring and
while still small, they are a perfect option for any outfit.
You will love the versatility of this beautiful
pair of earrings for every day wear, a wedding on an island beach
or to complete a crisp winter white ensemble.
These earrings measure 1 3/8 inches in length.