Blue Angelite Edwardian Style Carnelian Earrings
Blue Angelite Edwardian Style Carnelian Earrings

View Images
Price: $42.00
Availability: in stock
Prod. Code: SPE3ED-ANG
Blue Angelite Edwardian Style Carnelian Earrings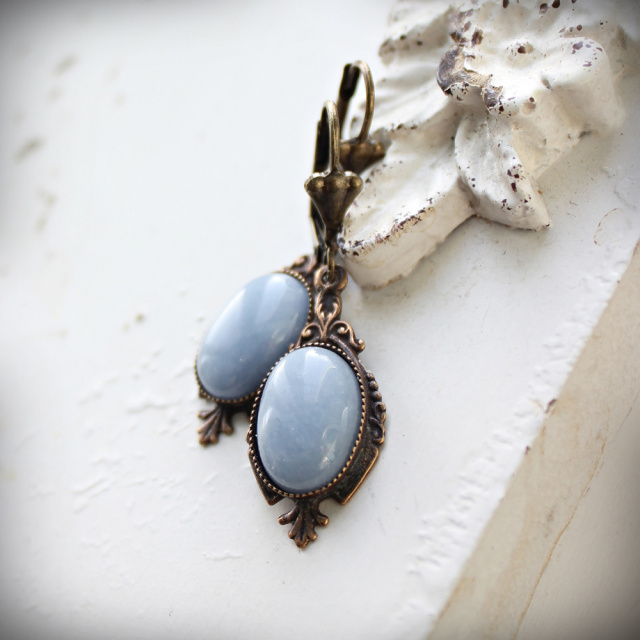 Set in a vintage style Edwardian frame, these calming Blue Angelite
gemstones are a wonderful addition to freshen up soft summer colors
or add lightness to the winter months.
These earrings measure 1 3/4 inches in length and come with a stylish
French Lever back wire so your customers never lose their earrings!
Angelite, a soft blue gemstone with small white flecking is
thought to bring soothing energy with its peaceful metaphysical properties.
Not only a stone of tranquility in its restful, visual appearance, Angelite
encourages faith and a gentle opening of awareness while
inspiring a sense of calm.