Small Black Onyx Pendant Necklace
Small Black Onyx Pendant Necklace
View Images
Price: $36.00
Availability: in stock
Prod. Code: SPN02-BO
Small Black Onyx Pendant Necklace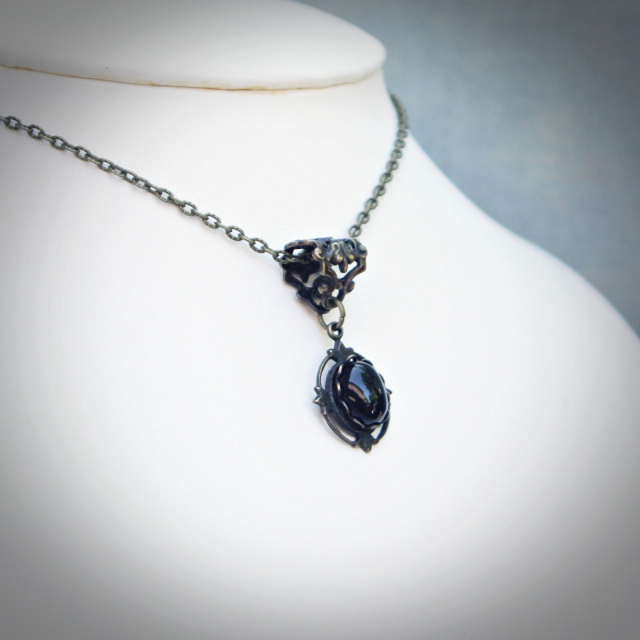 Affordable Luxury for the modern woman.
This classic small black Onyx pendant necklace
set in an openwork leaf frame, has the special added
detail of an antiqued filigree bale. Simply stated the
pendant sits at the neckline on a 16 to 19 inch adjustable chain.
Easy-to-wear, this effortless piece is ideal for evening, or for
that daytime outing with dear friends.